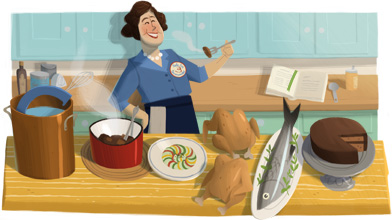 If you look at today's Google Homepage you see this picture of Julia Child, the chef, its her 100th birthday. In 2009, I saw the film
Julie & Julia
, which was basically the story of Julia Child and a woman named Julie Powell, whom sought to cook every single recipe in Child's cookbook. The beautiful Meryl Streep and Amy Adams portrayed the two characters, and this film has come to become one of my favourite movies.
Seeing today's Google just made me step back and smile.
Also, I plan to learn to cook after the hsc.... like really cook. I can't cook.
x
gracie
Follow via
Bloglovin
|
Facebook